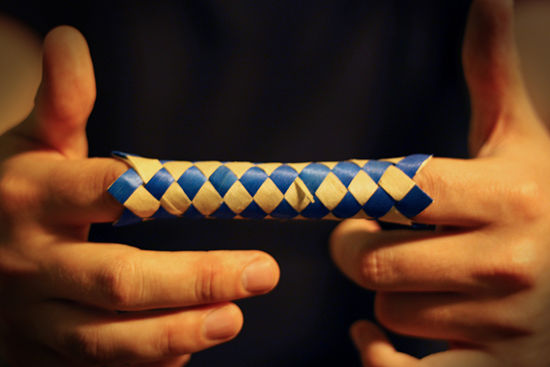 Have you ever seen a Chinese Finger Puzzle? They're those little tubes of interwoven paper that look harmless enough. Usually, the gig goes like this:
Your friend hands you the Chinese Finger Puzzle and instructs you to insert your index fingers into each end. So you do. Next, with a mischievous grin, your friend tells you to take your fingers out of the tube. Puzzled (pun intended) as to why this might be so hard, you try to pull your fingers out.
But you can't. The tube has tightened around your fingers.