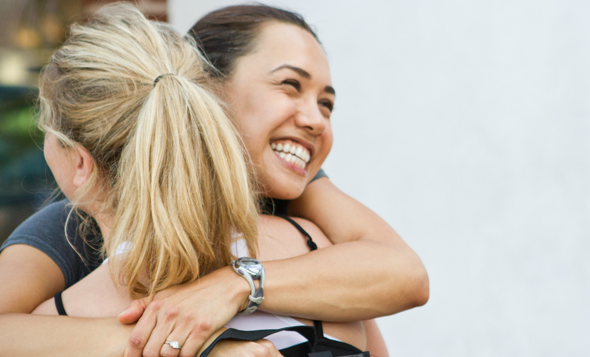 I always thought happy people were fakers. Growing up with clinical depression and obsessive compulsive disorder (OCD), I never knew what it was like to be happy for more than a few moments at a time. I was so used to struggling that I couldn't imagine a life in which every day was easy. I couldn't grasp the idea that other people's happiness could be real. Or maybe I just didn't want to.
Because I didn't want to burden other people with my depression, I didn't talk to anyone about it. I tried to act normal. I tried to be like everyone else. I drank heavily and took diet pills to make myself more attractive so that people would concentrate on my outsides (heaven forbid they find out how much was actually wrong with me). I felt trapped by my disorders, by everything I thought was wrong with me. It got to the point of holding so much in, I didn't think I could handle it anymore.
In 2005, I tried to kill myself.