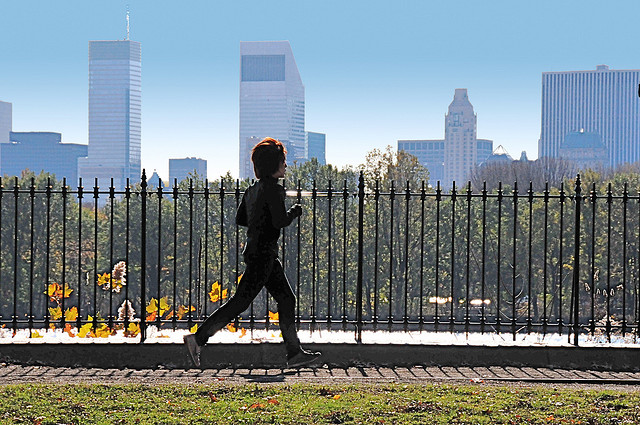 I ran my first kilometre when I was in Grade five. I hated it.
I was in Mr. Pawlak's class that year. Mr Pawlak was the resident health nut at our school. He wore gym clothes when he taught us Math. It was 1981, right before the huge Adidas bag craze that hit in grade six in 1982. He wore Adidas short shorts – the ones with the white stripes down the sides – and he paired them with a tight striped polo t-shirt.
He created something he called the Health Hustle for gym class, which was essentially low impact aerobics set to music. Personally, I blamed this new daily physical torture on Olivia Newton John's "Physical" album. Fitness – and 1980s workout wear – were all the rage back then and Mr. Pawlak wanted to make sure we were fit. I was a skinny kid when I was 11, but I wasn't fit. Seriously, whenever I heard "Bad, Bad Leroy Brown" or the instrumental "Popcorn" songs outside the four walls of our school gym, I would start to sweat involuntarily and breathe heavily like a Pavlov dog.