Meditation is not just a trend but a tool for enhancing mental and emotional well-being. Amidst the buzz of our fast-paced lives, knowing how to meditate can offer an oasis of calm, providing respite from stress, anxiety, and notably, depression. But what exactly is meditation? Is there a way to meditate properly? And why is meditation an effective tool to improve mental health and combat depression?
In this guide, we will delve into not just how to meditate but also explore the science of meditation, how it can positively impact mental health, and how you can cultivate this life-changing positive habit. By the end, you will have a better understanding of the techniques that suit you best and how to integrate them into your daily routine.
Meditation and Mental Health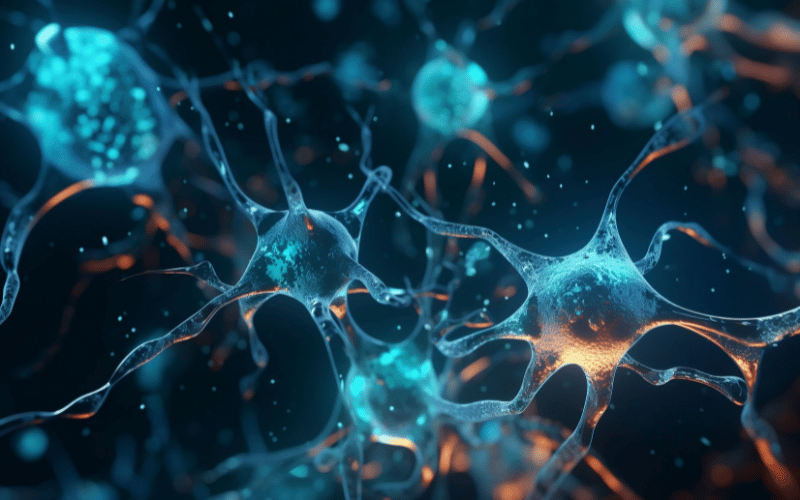 To understand why learning how to meditate can help in overcoming depression, let's first look at the science of meditation and how it influences our brains.
How Meditation Impacts the Brain
Meditation is more than a relaxation technique; it's an exercise that conditions the mind. Neuroscientific research has shown that consistent meditation can lead to profound and lasting changes in the brain, such as:
Reduced Default Mode Activity: Meditation can reduce activity in the "default mode network" (DMN), the brain network primarily active when our minds are wandering and filled with self-referential thoughts. The DMN is often overly active in people with depression, contributing to a cycle of negative, introspective thinking. (Source)
Growth in the Prefrontal Cortex: This region is associated with higher-order brain functions such as awareness, concentration, and decision-making. Changes here could explain why meditation improves attention and focus. (Source)
Changes in the Amygdala: This is the part of the brain responsible for emotional reactions. Regular meditators can reduce activity in the amygdala, leading to less reactivity to stress and improved emotional regulation. (Source)
Increased Hippocampal Density: The hippocampus, crucial for learning and memory, has been found to increase in density with consistent meditation. This might contribute to improved cognitive functioning. (Source)
Meditation and Managing Depression
Meditation is not a cure-all for depression, but it can provide you with a means to navigate depressive episodes more effectively. In the context of depression, meditation can offer several benefits:
Fosters Mindfulness: Mindfulness meditation, in particular, can help you learn to be present in the moment. It trains the mind to focus on the present experience, reducing the tendency to ruminate on negative thoughts – a common symptom of depression.
Promotes Relaxation: Through deep breathing and relaxation techniques, meditation can lower the heart rate, reduce blood pressure, and ease muscle tension. This physiological relaxation can help counter the physical stress that often accompanies depression.
Enhances Emotional Well-being: By increasing self-awareness and promoting a non-judgmental, compassionate approach to your thoughts and feelings, meditation can contribute to improved self-esteem and self-acceptance – elements often eroded by depression.
By learning how to meditate, we essentially equip ourselves with a mental tool to enhance our well-being and combat depression. In the next sections, we'll walk you through various meditation techniques and guide you on cultivating this beneficial practice.
How to Meditate: A Step-by-Step Guide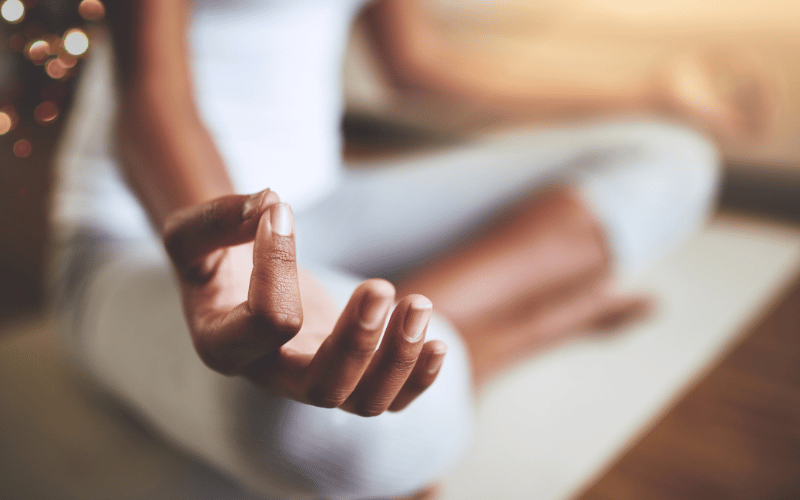 Meditation is a journey of self-discovery and mental fine-tuning. While it may seem challenging at first, with practice, it becomes a natural part of one's daily routine. Here's a simple, step-by-step guide on how to meditate:
1. Preparation:
Before beginning meditation, find a quiet and comfortable space where you won't be disturbed. You can sit on a cushion on the floor, on a chair, or even lie down – as long as you're comfortable and your posture is straight. Decide on a specific time for meditation when you can be consistent. Many people find meditating in the morning helps set the tone for the day, while others prefer meditating in the evening as a way to decompress.
2. Basic Meditation Techniques:
Focusing on Your Breath: Close your eyes and take a few deep breaths, filling your lungs fully and then slowly exhaling. Then let your breath fall into a natural rhythm. Concentrate on the sensation of the breath as it enters and leaves your nostrils. If your mind wanders, gently bring it back to your breath.
Body Scan: Start at one end of your body (the top of your head or the tips of your toes) and slowly move your attention through each part of your body. Notice any sensations, tension, or relaxation in each body part as you pass through.
Mindfulness: In mindfulness meditation, instead of focusing on your breath or body, you let your attention rest on anything it naturally drifts to. The key is to observe without judgment or reaction – simply noticing and accepting what is.
3. Handling Distractions:
It's completely normal for your mind to wander during meditation. When you notice this, gently acknowledge it and return your focus to your breath or body sensations. The practice of meditation isn't about maintaining perfect focus, but rather about returning your focus when it drifts off.
By starting with these basic techniques, you set the foundation for developing a robust meditation practice. As you progress, you may want to explore more advanced techniques to deepen your practice.
How to Make Meditation a Habit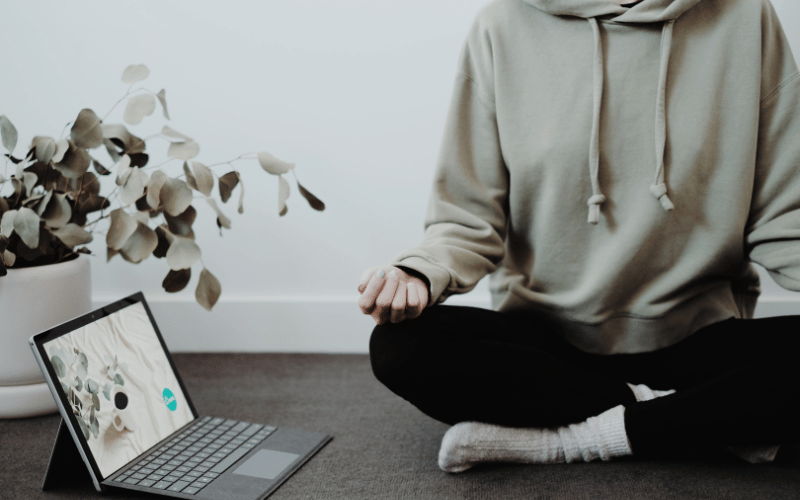 As with any new skill, regular practice is key to mastering meditation and reaping its full benefits. So, how can you make meditation a part of your daily routine? Here are some practical tips:
1. Start Small:
Begin with just a few minutes each day. Even two to five minutes of meditation can make a difference. As your comfort with the practice grows, you can gradually increase this time.
2. Consistency is Key:
Try to meditate at the same time every day. This helps your mind and body make a habit of it. Some people find that meditating first thing in the morning works best for them, while others prefer to meditate during lunch breaks or before bed.
3. Create a Dedicated Space:
Having a quiet, comfortable space where you meditate can create a strong association between that space and relaxation, making it easier for you to transition into a meditative state.
4. Use Guided Meditations:
To begin with, guided meditations can be very helpful. They can be found in meditation apps, audiobooks, or online platforms such as YouTube. As you gain confidence, you can start meditating independently.
5. Be Patient With Yourself:
It's okay if your mind wanders or if you miss a day. What's important is to gently bring your focus back and maintain your commitment to practice. Remember, it's about progress, not perfection.
6. Incorporate Mindfulness into Your Day:
In addition to dedicated meditation time, look for other moments in the day to practice mindfulness – while eating, walking, or during breaks from work. This helps you stay connected with the present moment and reinforces your meditation practice.
In learning how to meditate, remember that the goal isn't to empty the mind or to achieve a state of eternal calm. Rather, it's about training in awareness and getting a healthy sense of perspective. By making meditation a habit, you're investing in a practice that allows you to lead a healthier and more mindful life.
Conclusion
Learning how to meditate can be a transformative journey, not just in managing depression but in enhancing overall well-being. As we've explored in this guide, meditation is a powerful tool that cultivates mindfulness, reduces stress, and promotes emotional health. It allows us to break free from the automatic cycle of negative thoughts and empowers us to lead more conscious, fulfilled lives.
The beauty of meditation lies in its simplicity, flexibility, and accessibility. Whether you're just beginning your journey or deepening your practice, the path of meditation offers valuable insights and experiences that go beyond the confines of the meditation cushion.
Remember, overcoming depression is a process, and every step forward counts, no matter how small. While meditation is a potent tool in this battle, it's important to consider it as part of a comprehensive approach to mental health, which may include therapy, medication, lifestyle changes, and social support.
With meditation, every breath you take, every moment you live in the present, is a step towards a healthier and happier you. Embrace the journey, and let the practice of meditation illuminate your path.
Frequently Asked Questions About How to Meditate
Meditation can raise many questions, especially when you're just beginning your practice. Here are answers to some of the most commonly asked questions about meditation: