Success will never be a big step in the future; success is a small step taken just now.

– Jonatan Mårtensson
Setting goals is an integral part of personal and professional development. But it's not enough to merely set these targets; the true challenge lies in sticking to them and seeing them through to completion. In our fast-paced world, distractions abound and motivation can wane, leading to unfulfilled dreams and objectives. That's why I've crafted this guide on how to stick to your goals.
This guide will provide you with practical strategies, psychological insights, and useful tips to help you stay committed to your goals, maintain your motivation, and overcome any obstacles you encounter. Let's get started!
The Power of Setting Goals
I remember reading a statistic a number of years ago that 3% of Harvard MBA graduates made ten times as much as the other 97% combined.
This statistic is from the book What They Don't Teach You in the Harvard Business School by Mark McCormack and came from a study that was conducted in the 1970s and 1980s that measured the success of Harvard MBA graduates from this period. The interviewers asked a simple question:
"Have you set clear, written goals for your future and made plans to accomplish them?"
The answers revealed that:
84% had no specific goals at all
13% had goals but they were not committed to paper
3% had clear, written goals and plans to accomplish them
Firstly, as I was reading this I was actually amazed at the statistic that 84% of people (particularly Harvard MBA graduates) had no specific goals!
Ten years later, the same interviewers followed up on the success of these graduates by looking into the incomes earned amongst this group. Again, the results were amazing.
The 13% of the class who had goals were earning, on average, twice as much as the 84 percent who had no goals at all.
Even more staggering – the three percent who had clear, written goals were earning, on average, ten times as much as the other 97 percent put together.
Even before reading this book I had known that goals were important to have because everyone said they were. As I have grown, read, experienced, and learned I have come to understand just how impactful goal-setting can actually be. So impactful in fact that goals have provided the focus and direction in helping me achieve things I never thought possible.
How Goal-Setting Has Changed My Life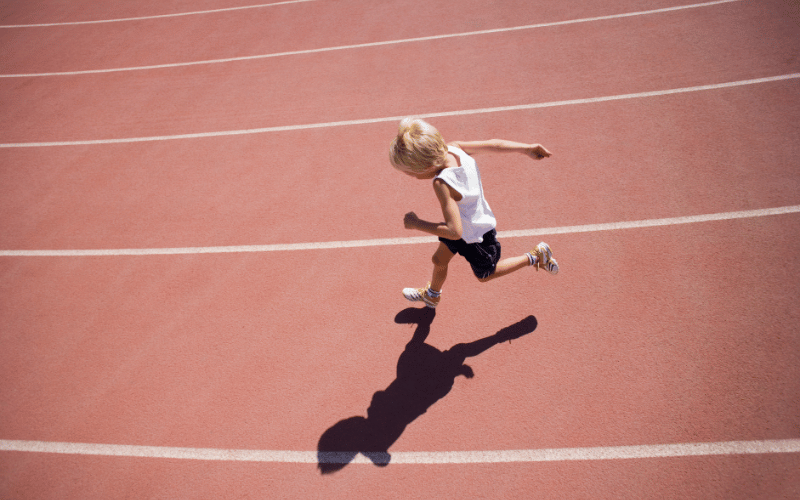 I remember when I was in primary school (between 6-12 years old) I always had the dream of making it to the State Athletics Championship. This was my first real experience of conscious goal-setting that I can remember.
When I first started, the athletes I was racing against at my local club were beating me regularly in every single event. I came close on a few occasions, but never enough to win. To me, there was just something extremely important about being able to win and to prove to myself that I could do it (competitive nature in me!).
I trained, trained, ate, trained, and as the years went by I started winning my races at the local club. In fact, I broke some records! I made it to the District Level where I realized my local club was actually really good. My fellow club members and I all seemed to progress easily to the next level – the Region.
The Regional carnival was amazing. I broke the Regional record for the 200m sprint. I had momentum flying like I had never felt before and I remember so clearly a fundamental shift in my beliefs. Now that I knew I had made it to the State level, my goals shifted. I wanted to not only attend but to win.
We flew across to New Zealand where the carnival was taking place. Before the 200m final, my heart was racing, probably the perfect balance between excitement and nerves. My run was absolutely amazing and I crossed the line… in 6th position.
The above experience taught me a very valuable lesson. Sometimes the biggest hurdles are the ones we face immediately. I had no idea that my club members were some of the best in the Region. I couldn't see farther than my own club level.
In life, we're often faced with immediate barriers, one of those being high levels of doubt. I faced my doubt (that I couldn't beat these guys) and I set a clear goal and started working hard towards it. With each step (literally), I could see my doubt transforming into capability and confidence.
This experience had a major influence on my thinking about goals.
Goal setting has provided me the ability to be able to see exactly where I am going to be in the future. It's like creating your own crystal ball and showing yourself who you are in a year's time. The simple act of setting goals has led me on a journey of traveling the world, meeting amazing people, starting my own business, and building a healthy career and lifestyle.
I can't possibly describe how much that goal-setting has changed my life.
How to Stick to Your Goals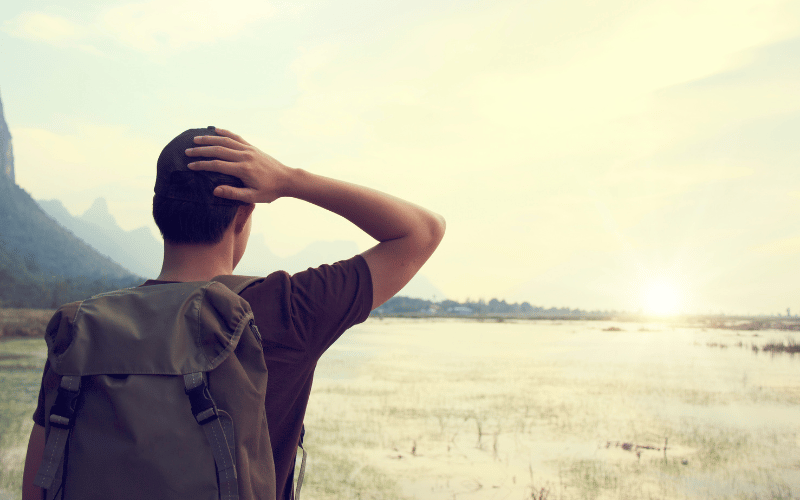 When it comes to goal-setting and making them stick, I have come to realize what processes do and don't work. From my experience, there are 5 key steps for creating positive change that has proven to work.
1. Reflect
The first thing to do is reflect on where you are. Reflect on the year that was. How was this year? What did you learn? What were your best experiences? What relationships did you develop? What did you enjoy the most and dislike the most?
Reflection will help you gain clarity on who and where you are, helping to shape the direction of where you want to go.
2. Dream Longer-Term
Dream of where you see yourself in 5, 10, and 20 years from now. How is your life different and what are you doing?
Make sure you ask yourself the questions 'why' and 'what for'. Understanding these will help you build intrinsic motivation and commitment for pursuing what it is that you want to do.
3. Set Your Goals
Goal-setting is not done alone. You need to reflect and also look at the bigger picture before you can start setting your goals. You want your goals to be truly aligned to who you are and where you want to go and you want them to be realistic. Setting goals for 12 months is a great idea. It's the perfect amount of time to bring about significant change in your life without it feeling too big or out of your reach.
Make sure you are one of the 3%. Commit your goals to paper and ensure they are specific, measurable, achievable, relevant, and time-bound.
4. Create your Action Plan
This is another important step that people often miss. Many people set goals at the start of the year such as 'to lose 5kg by the 1st of July', however, most people forget to create and commit to their action plan of how this is going to happen. Break down your goal into clear, actionable steps that you can regularly achieve and measure your progress.
5. Review and Revise
Keep track of your progress toward your goals. Do you have a system in place to support your progress? Reviewing will help you determine if your actions are helping you progress toward your goal and whether the needle needs to be shifted.
Conclusion
Goals can change over time. The key is to remember that external influences always happen. Your goals should be flexible enough to accommodate such needs as they arise but don't lose sight of the bigger picture you set for yourself in step 2.
Goal-setting has changed my life for the better and I will always continue to set goals. Without them, there is a lack of direction or purpose.
What goals are you going to set yourself and how do you plan to stick to them?
FAQ