I normally wake up at 5 am and have been doing so for years now. In fact, if I didn't wake up early you probably wouldn't be reading this right now as I simply wouldn't have the time to write for this blog. But it wasn't always this way… I had to make a conscious effort to become an early riser.
Are you tired of hitting the snooze button multiple times every morning? Do you want to be an early riser, having a head start on the day and maximizing your productivity? Waking up early can sound like a dream, but it is achievable and comes with an array of benefits. In this comprehensive guide, I will cover the benefits of waking up early, demystify the science of sleep, and provide proven strategies to help you start your journey to rising early.
Waking up early isn't about punishing yourself, it's about empowering yourself. By following this guide, you'll be well on your way to harnessing the power of the early morning and realizing your full potential.
Ready to explore the world of early risers? Let's dive in.
The Benefits of Waking Up Early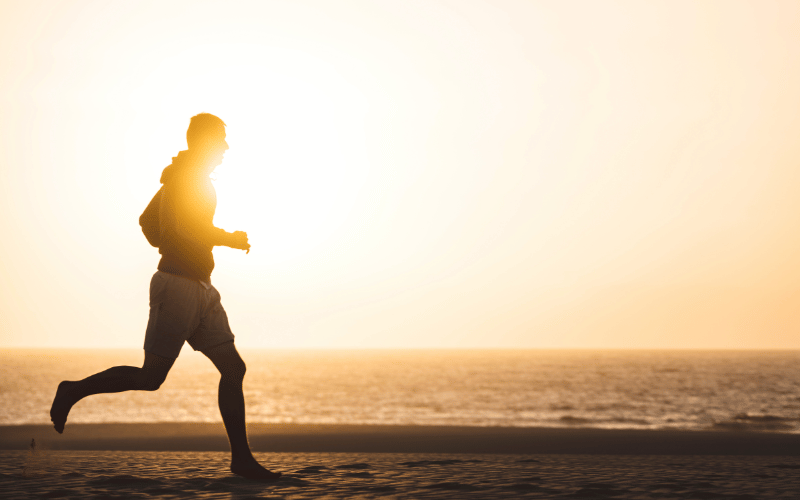 Rising early comes with a host of benefits that can significantly improve your overall well-being and productivity. Here are some of the key advantages that early risers often experience:
1. Increased Productivity and Focus:
Mornings tend to be quieter and less distracting, offering a prime time for focused work. Waking up early allows you to take advantage of these peaceful hours and tackle important tasks with increased concentration and efficiency.
2. Time for Healthy Habits:
With extra time in the morning, you can incorporate health-promoting activities into your routine, such as exercise, meditation, or a nutritious breakfast. These practices not only contribute to physical health but can also boost your mood and energy levels for the day ahead.
3. Better Time Management:
Waking up early gives you a head start on your day, allowing you to plan and organize your tasks effectively. This can lead to reduced stress, improved time management, and a greater sense of control over your schedule.
4. Improved Quality of Sleep:
Maintaining a consistent sleep schedule, which includes waking up early, helps regulate your body's internal clock, or circadian rhythm. This can improve the quality of your sleep, making you feel more rested and refreshed upon waking.
5. Increased Satisfaction and Well-Being:
Many early risers report experiencing a sense of satisfaction and tranquility from having extra time to themselves in the morning. This peaceful start can set a positive tone for the rest of the day, contributing to increased happiness and well-being.
The Science of Sleep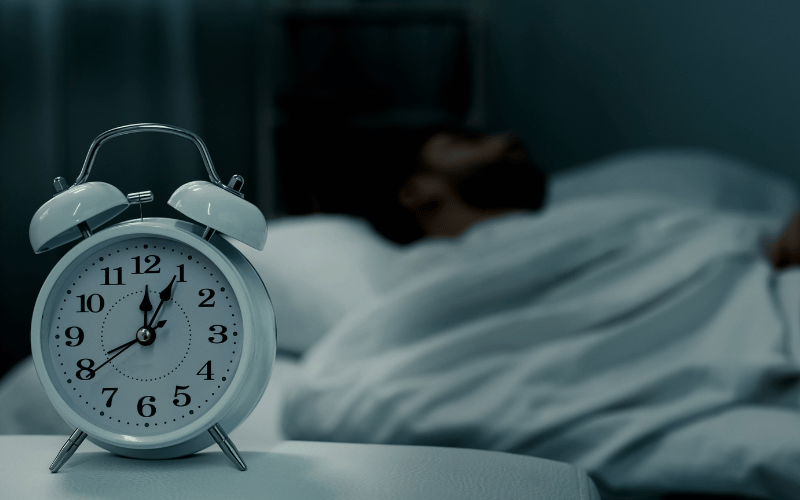 Our sleep patterns aren't merely about personal preference; they're closely linked to a biological system known as the circadian rhythm. This internal body clock, influenced by light and dark cycles, regulates many physiological processes including the sleep-wake cycle, body temperature, hormone release, and metabolism. Let's dive deeper to understand its connection to waking up early.
The circadian rhythm operates on a 24-hour cycle and plays a key role in determining when we feel awake and when we feel sleepy. During the day, exposure to light sends a signal to our brain to feel more alert. As evening approaches, the brain releases the hormone melatonin in response to darkness, promoting feelings of sleepiness.
When we try to wake up earlier than our body is used to, we disrupt this natural rhythm. This is why you may experience grogginess or find it hard to stay awake in the early morning hours. But, just as the body can adjust to jet lag, it can also adjust to a new wake-up time. The trick lies in gradually shifting your sleep schedule and exposing yourself to light early in the morning to help reset your internal clock.
Understanding the science of sleep is the first step in effectively adjusting your sleep schedule. By respecting your circadian rhythm, and working in sync with it, you can make waking up early a seamless part of your routine.
Lifestyle and Sleep Habits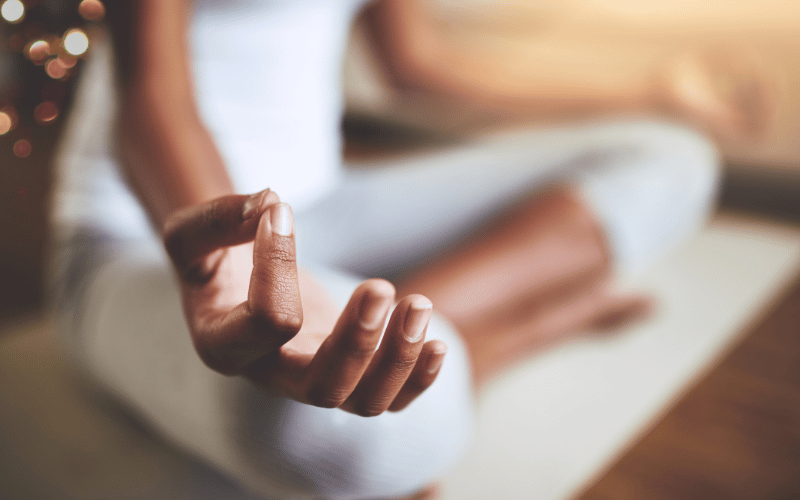 Your lifestyle plays a pivotal role in determining the quality of your sleep and your ability to wake up early. Let's explore how diet, exercise, and daily routines can impact your sleep patterns.
Diet and Sleep:
What you consume during the day can greatly influence your sleep patterns. Certain foods and drinks can hinder your sleep quality and make waking up early more challenging.
Caffeine, found in coffee, tea, chocolate, and some sodas, is a stimulant that can interfere with your sleep if consumed later in the day. Aim to avoid caffeinated beverages at least six hours before bedtime.
Alcohol may initially make you feel sleepy, but it can disrupt your sleep cycle and lead to fragmented sleep.
On the other hand, foods rich in tryptophan (an amino acid that aids in the production of sleep-inducing hormones), magnesium, and melatonin can promote better sleep. Such foods include milk, turkey, almonds, and cherries.
Exercise and Sleep:
Regular physical activity can help regulate your sleep-wake cycle and make it easier to fall asleep and wake up. Exercise can boost the effects of natural sleep hormones like melatonin, especially when performed in the morning or afternoon. However, intense exercise close to bedtime can have the opposite effect due to its stimulating nature.
Daily Routines and Sleep:
The consistency of your daily routines greatly impacts your sleep. Having a regular sleep schedule helps regulate your body's internal clock and could help you fall asleep and wake up more easily. The same applies to meal times. Regular meal times can positively influence your circadian rhythm.
Your nighttime routine plays a particularly crucial role. Exposure to bright screens close to bedtime can inhibit melatonin production, making it harder to fall asleep. Creating a relaxing pre-sleep routine, such as reading a book, taking a warm bath, or practicing meditation, can signal your body that it's time to sleep.
---
In the next section, we will provide a step-by-step guide to adjusting your bedtime, harnessing the power of these lifestyle factors to wake up early.
How to Adjust Your Sleep Schedule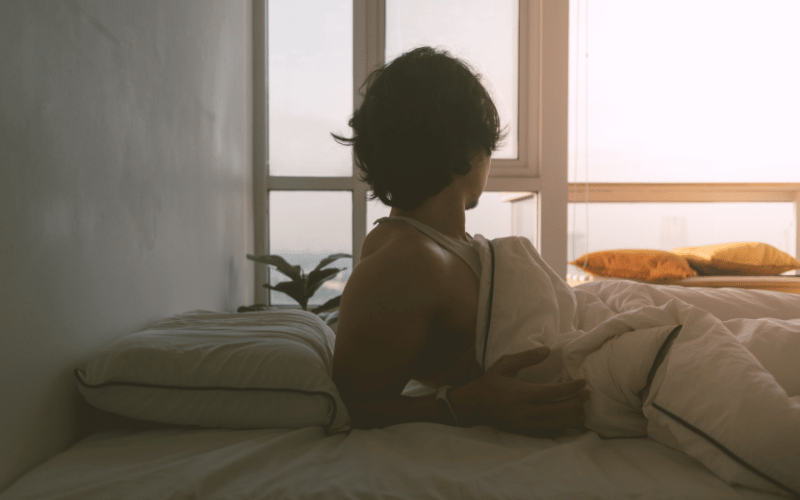 Transforming from a night owl to an early bird doesn't happen overnight. It requires patience, consistency, and gradual adjustments to your sleep schedule. Here are some proven strategies to ease this transition:
Step 1: Determine Your Ideal Wake-up Time
Before you start adjusting your sleep schedule, identify your desired wake-up time. Perhaps you aim to wake up early enough for a morning workout, to start work before everyone else, or simply to enjoy a quiet breakfast. Having a clear goal in mind will provide motivation as you make these changes.
Step 2: Gradual Adjustment
Rather than making a drastic change, it's recommended to adjust your sleep schedule gradually. Try going to bed and waking up 15 minutes earlier than usual. Once this new timing feels comfortable, push it back another 15 minutes. Continue this process until you reach your desired wake-up time.
Step 3: Consistent Sleep Schedule
Keep your wake-up and bedtimes consistent every day, even on weekends. This consistency helps reinforce your body's sleep-wake cycle and can make it easier to fall asleep and wake up at your determined times.
Step 4: Create an Evening Routine
Establish a calming evening routine to signal to your body that it's time to sleep. This could include activities like reading a book, doing gentle yoga, listening to soft music, or meditating. Try to turn off electronic devices at least an hour before bed to reduce exposure to stimulating blue light.
Step 5: Optimize Your Sleep Environment
Ensure your bedroom is conducive to sleep. Keep it cool, quiet, and dark. Consider using earplugs, a sleep mask, or a white noise machine if needed. Invest in a comfortable mattress and pillows.
Step 6: Seek Morning Light
Exposure to natural light in the morning helps reset your circadian rhythm, making it easier to wake up. Try to get outside within the first hour of waking, or consider using a light therapy lamp if natural light isn't available.
---
Remember, patience and consistency are key in this process. It may take a few weeks to adjust your sleep schedule, but the benefits of waking up early can make it worthwhile. In the next section, we'll delve into more concrete strategies to help you become an early riser.
Strategies to Wake Up Early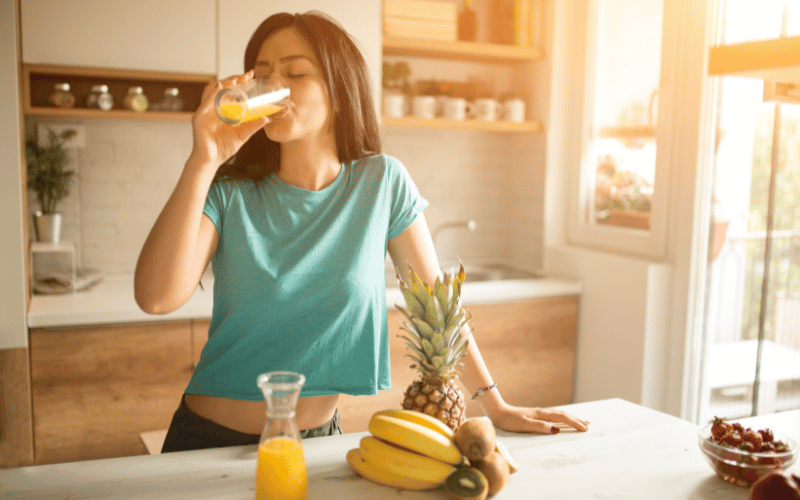 Now that you've understood the science of sleep and how to adjust your sleep schedule, let's delve into practical strategies to help you wake up early consistently.
1. Utilize Alarm Clocks Effectively:
Place your alarm clock across the room. This forces you to get out of bed to turn it off, making it less tempting to hit snooze and more likely that you'll stay awake. Consider using an alarm clock that simulates sunrise or uses a soothing sound that progressively gets louder to wake you up gently.
2. Stay Active in the Morning:
Once you're out of bed, do something active. This could be a quick workout, a morning walk, or some simple stretches. Physical activity helps wake your body up and sets a positive tone for the day.
3. Start with an Enjoyable Activity:
Make your early morning more enticing by starting with something you enjoy. This could be a favorite book, a warm cup of tea, or even listening to a motivational podcast. Creating positive associations with waking up early can make the process easier.
4. Hydrate:
Drinking a glass of water first thing in the morning helps kickstart your metabolism and wake up your body. Some people also find the splash of cold water on their face or a cold shower to be invigorating.
5. Eat a Nutritious Breakfast:
Having a healthy and balanced breakfast gives your body the energy it needs for the day and helps keep your circadian rhythm on track.
6. Limit Daytime Naps:
While short power naps can be beneficial, long or late-day naps can disrupt your sleep schedule. If you need a daytime nap, aim to keep it short (20-30 minutes) and early in the day.
7. Practice Mindfulness or Meditation:
Mindfulness exercises or short morning meditations can help set a calm, focused tone for your day.
---
Waking up early is a positive habit that can be cultivated with consistency and patience. Over time, these strategies can make early rising a seamless part of your lifestyle. In the next section, we will delve into creating a healthy evening routine to optimize your sleep.
The Role of a Healthy Evening Routine
While much of our focus has been on morning habits and strategies to help you wake up early, it's essential to remember that a successful morning starts the night before. A healthy evening routine can significantly impact your ability to fall asleep, the quality of your sleep, and consequently, your capacity to wake up early. Let's look at how to create an evening routine that sets the stage for a productive morning.
1. Establish a Wind-Down Period:
Designate the hour before bed as a time to relax and prepare for sleep. This could involve reading, listening to calming music, or practicing a gentle yoga sequence. The goal is to signal to your body that it's time to slow down and rest.
2. Limit Exposure to Screens:
The blue light emitted by screens can interfere with the production of melatonin, a hormone that regulates your sleep-wake cycle. Try to turn off all screens at least an hour before bed to support your body's natural sleep signals.
3. Prepare for the Next Day:
Take some time each evening to prepare for the following day. This could involve packing your lunch, laying out your clothes, or writing a to-do list for the next day. Not only can this make your morning less hectic, but it can also help put your mind at ease before bed.
4. Create a Sleep-Inducing Environment:
Your sleep environment plays a significant role in the quality of your sleep. Make your bedroom a sleep-friendly zone with a comfortable mattress and pillows, blackout curtains, and a cool temperature. Consider using white noise machines or earplugs to block out disruptive noises.
5. Follow a Consistent Bedtime:
Just as waking up at the same time each day can help regulate your circadian rhythm, so can going to bed at the same time. Aim to stick to your bedtime as closely as possible, even on weekends, to support your body's natural sleep-wake cycle.
Creating a healthy evening routine is an investment in your morning routine. By setting the stage for a good night's sleep, you're making it easier to wake up early and start your day on a positive note. Remember, small changes can make a big difference in your sleep health and overall well-being.
Tools and Apps to Assist With Waking Up Early
In today's digital age, there are numerous tools and apps designed to help you enhance your sleep and wake up early more easily. These technological aids can be incredibly beneficial in regulating your sleep schedule and ensuring a smooth transition into becoming an early riser.
1. Sleep Trackers:
Sleep tracking devices or apps can provide insights into your sleep patterns, helping you understand your sleep quality and when you naturally fall asleep and wake up. Devices like Fitbit, Oura Ring, or apps like Sleep Cycle can be helpful tools.
2. Alarm Clocks:
We've already mentioned sunrise alarm clocks, which can provide a more natural and gentle way to wake up. In addition, there are alarm apps designed to help you wake up more gradually, such as Sleep Cycle Alarm Clock, which tracks your sleep patterns and wakes you up during light sleep.
3. Blue Light Blocking Apps:
Exposure to blue light from screens can interfere with your sleep by suppressing melatonin production. Apps like f.lux or features like Night Shift on iOS devices adjust the color temperature of your screen to reduce blue light emission in the evening.
4. Guided Sleep Meditation Apps:
Apps like Calm, Headspace, or Insight Timer offer guided sleep meditations or bedtime stories to help you relax and drift off to sleep more easily.
5. Noise-Masking Apps:
If noise is a problem for you, apps like Noisli or White Noise can generate soothing background sounds to mask disruptive noises and create a calming environment for sleep.
---
Remember, while these tools and apps can aid in your journey to becoming an early riser, they should be used as supplements to the healthy sleep habits and strategies discussed earlier. Also, while these tools can be helpful, they aren't replacements for professional medical advice. If you're struggling with chronic sleep issues, it's essential to consult a healthcare professional.
Common Mistakes to Avoid on Your Early Rising Journey
Even with the best intentions, there can be hurdles on your journey to becoming an early riser. Understanding these common mistakes can help you navigate potential pitfalls and stay on track.
1. Trying to Change Habits Too Quickly:
Transitioning to an earlier wake-up time is a process. Attempting to shift your wake-up time by several hours overnight is likely to leave you feeling exhausted and make the change unsustainable. A more effective approach is to gradually adjust your wake-up time by 15-30 minutes every few days until you reach your desired schedule.
2. Inconsistent Sleep Schedules:
Going to bed and waking up at different times every day can throw off your body's internal clock, making it harder to wake up early. Strive for consistency, even on weekends, to reinforce your sleep-wake cycle and make early rising a natural part of your routine.
3. Over-reliance on Snooze Button:
Hitting the snooze button might feel satisfying in the moment, but it can lead to fragmented, poor-quality sleep and make it more difficult to wake up. Instead, try to get up as soon as your alarm goes off.
4. Neglecting Sleep Quality:
Focus not only on when you sleep but also on how well you sleep. Ensure your sleep environment is dark, quiet, and cool, and consider using aids like earplugs, eye masks, or white noise machines if necessary. Regular exercise, a balanced diet, and limiting caffeine and alcohol can also improve sleep quality.
5. Ignoring Underlying Sleep Issues:
If you consistently struggle with sleep despite following healthy sleep habits, there may be an underlying sleep disorder like sleep apnea, insomnia, or restless legs syndrome. Don't hesitate to seek professional help if you're experiencing persistent sleep problems.
6. Lack of a Morning Routine:
Having a purpose or routine in the morning can make waking up early more rewarding and motivating. Whether it's exercise, meditation, or simply enjoying a peaceful breakfast, find a morning activity that you look forward to.
---
Remember, becoming an early riser is a journey, and it's okay to experience setbacks along the way. What's most important is to learn from these mistakes, make adjustments as needed, and remain committed to your goal of waking up early.
In our final section, we'll summarize everything we've covered and provide some final thoughts on how to make the most of your early mornings.
Wrapping Up: How to Wake Up Early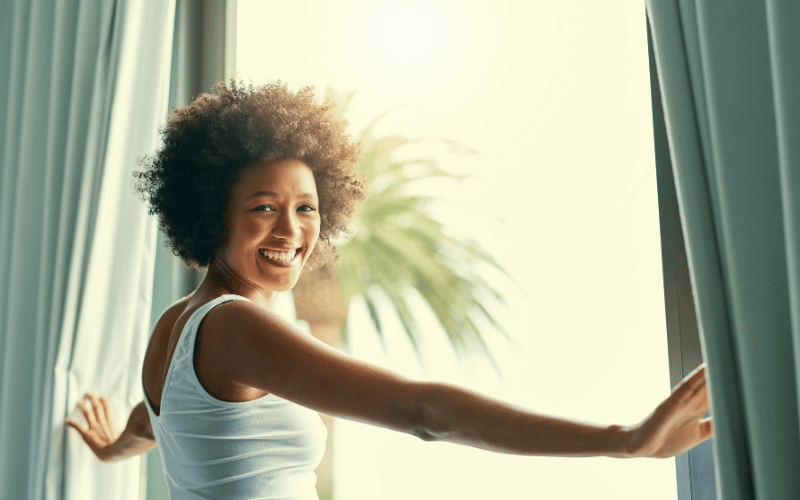 Becoming an early riser can transform your life by offering extra productive hours, tranquility, and the satisfaction of having accomplished important tasks before most people have started their day. While it requires adjustments and a firm commitment, the benefits are worth the effort.
To recap:
Recognize the benefits of waking up early.
Understand the science of sleep and how your lifestyle impacts your sleep habits.
Make gradual adjustments to your sleep schedule.
Maintain a consistent sleep schedule.
Utilize effective strategies to make waking up early easier and more enjoyable.
Create a healthy evening routine to set the stage for waking up earlier.
Leverage technology to assist your early-rising journey.
Avoid common mistakes with waking up early.
Remember, becoming an early bird is a personal journey. It's important to listen to your body, make changes gradually, and be patient with yourself. There might be days when you struggle, but with consistency and determination, waking up early can become a seamless part of your lifestyle.
Once you've mastered the art of waking up early, make sure to use your morning hours wisely. Whether you use this time for exercise, meditation, reading, planning your day, or simply savoring a peaceful moment with a hot cup of coffee, the goal is to create a meaningful routine that sets a positive tone for the rest of your day.
Finally, keep in mind that getting enough sleep is not a luxury – it's a necessity for your health and well-being. Always prioritize getting the recommended minimum 7 hours of sleep per night, and if you have persistent difficulties with sleep, seek help from a healthcare professional.
Frequently Asked Questions (FAQs)